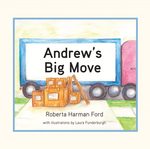 Title
Description
Andrew calls his grandma because things from his bedroom keep disappearing into boxes in preparation for a move to a new house. His grandmother reassures him that everything will get to his new room, "Absolutely, rootly, tootly, kazootly!" And she is right!
Andrew's Big Move addresses the worries of a toddler who wonders if he will ever again see everything that is disappearing from his room as it gets packed for his big move.
Publisher
Milne Library Publishing
Recommended Citation
Ford, Roberta Harman, "Andrew's Big Move" (2016). Old Elbows. 2.
https://knightscholar.geneseo.edu/old-elbows/2
Creative Commons License

This work is licensed under a Creative Commons Attribution-Noncommercial-Share Alike 3.0 License.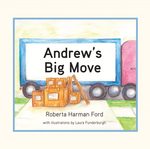 COinS