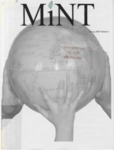 Table of Contents
3.....EDITOR'S NOTE
4.....SHORT LIST
Where You Should Have Been, What You Should Not Miss
Highlights of Spring 2003
Concerts to fill your summer
7.....DIVERSIONS
Walking Billboards
"Abercrombie and Fitch," "American Eagle," and "Aeropostale," --the three famous A's of SUNY Geneseo
8.....MUSINGS
Something in the Water
There is something about Geneseo that kills the normal instinct in guys to crave any type of serious monogamous relationship.
10....OPINION
Before September 11
Have things really changed?
11....MUSINGS
Bush's Blunders
One word sums up probably the responsibility of any Governor, and the one word is to be prepared.
12....ILLUMINATION
Race Matters
Dealing with the issue of race in Geneseo's classrooms
14....DIVERSIONS
Subway Stories
There is something about the subway that brings out the oddities in people.
15....ILLUMINATION
Putting the War into Perspective
Finding the truth amidst the media maze
Genre(s)
Editorial; Journalism; Prose; Poetry; Essay
Keywords
Diversity, Multiculturalism, Iraq War; George W. Bush, September 11th, Martin Luther King Jr, Concerts, Current Events, Racism, Islamophobia, Poetry, Prose
Editor (Head)
Fiona Lee, Bryan Pederson, Xue Yun Li
Editor (Second)
Emily Telfer, Susan Archer, Yelena Gelman, Ang Murphy
Original Publication Date
Spring 2003
Original Dimensions
8 1/2 x 11
Identifier
GLM0034_MiNT_03_s_v1
Source
College Archives & Special Collections, SUNY Geneseo
Recommended Citation
Please cite as: College Archives, Milne Library, State University of New York at Geneseo. For usage beyond Fair Use, please contact Milne Library.
Disciplines
Communication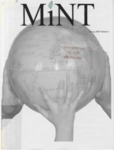 Included in
COinS