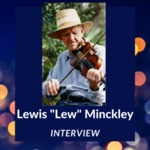 Description
This is an interview with Lewis and Bob Minckley. The two talk about what instruments they have played. The two also play music and discuss how their version of the piece differs from others. Various family members are talking in the background.
Location
Artist's Home, Holley, NY; Orleans County
Artists and Specialties
Lewis Minckley - Fiddle; Bob Minckley - Guitar; Ann Taylor - vocals; Karen Canning - Cello; James "Jim" W. Kimball - Fiddle
Instruments
Cello, Fiddle, Guitar
Interviewer
James "Jim" W. Kimball
Unique Identifier
JKC_Fiddle_MinckleyLewis_19871115_105_merged
Publication Date
10-13-2021
Rights
This work is licensed under a Creative Commons 0 license.
Recommended Citation
Minckley, Lewis and Minckley, Robert "Bob", "Interview with Lewis & Robert "Bob" Minckley, Holley, NY, November 1987" (2021). Interviews. 109.
https://knightscholar.geneseo.edu/kimball-interviews/109
Source
State University of New York at Geneseo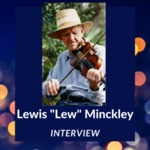 COinS