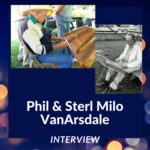 Description
This is an interview with Sterl Milo VanArsdale and Phil VanArsdale who also play tunes they know. Various family members are talking in the background.
Event Title
VanArsdale family reunion
Location
Akeley, PA; Warren County
Artists and Specialties
Sterl Milo VanArsdale - Dulcimer; Phil VanArsdale - Dulcimer
Instruments
Hammer Dulcimer
Interviewer
James "Jim" W. Kimball
Unique Identifier
JKC_HammerDulcimer_VanArsdaleSterl_198908_142_merged_edited.mp3
Publication Date
10-13-2021
Rights
This work is licensed under a Creative Commons 0 license.
Recommended Citation
VanArsdale, Sterl Milo and VanArsdale, Phillip "Phil", "Interview with Sterl Milo & Phil VanArsdale, Akeley, PA, August 1989" (2021). Interviews. 134.
https://knightscholar.geneseo.edu/kimball-interviews/134
Source
State University of New York at Geneseo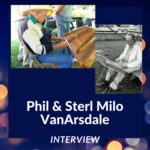 COinS