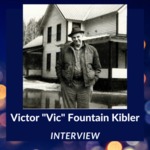 Description
This is a series of interviews over three days, originally on six tapes. Some of the third day is missing.The interview is with Victor "Vic" Fountain Kibler and Agnes Page who talk about their childhood and the various music events that occurred during that period. The interview ends with Vic and James "Jim" Kimball playing songs on the fiddle.
Location
Artist's Home, Vail Mills, NY; Fulton County
Artists and Specialties
Victor "Vic" Fountain Kibler - Fiddle; Agnes Page
Interviewer
James "Jim" W. Kimball
Unique Identifier
JKC_Fiddle_KiblerVic_19920327_89_merged_edited
Publication Date
10-13-2021
Rights
This work is licensed under a Creative Commons 0 license.
Recommended Citation
Kibler, Victor "Vic" Fountain, "Interview with Victor "Vic" Fountain Kibler & Agnes Page, Vail Mills, NY, March 27, 1992" (2021). Interviews. 137.
https://knightscholar.geneseo.edu/kimball-interviews/137
Source
State University of New York at Geneseo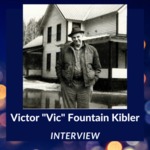 COinS