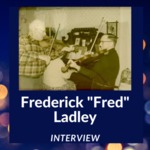 Description
This recording has a square dance and an interview. [0:00-18:21, 42:47-1:29:20] is the first half of the SUNY Geneseo String Band square dance on February 2, 1991. The second half of the square dance is on recording JKC_GeneseoStringBand_Dance-Square_19910202. [18:22-42:41] is the interview with Frederick "Fred" Ladley.
Ensemble Name
Geneseo String Band
Artists and Specialties
Frederick "Fred" Ladley - Mandolin, Tenor Banjo, Viola
Instruments
Accordion, Banjo, Fiddle, Violin
Interviewer
James "Jim" W. Kimball
Unique Identifier
JKC_Music-Dance_LadleyFred_199012
Publication Date
10-13-2021
Rights
This work is licensed under a Creative Commons 0 license.
Recommended Citation
Ladley, Frederick "Fred", "Square Dance with Geneseo String Band, MacVittie Union Ballroom, Geneseo, NY, 1991 and Interview with Fred Ladley, 1990" (2021). Interviews. 146.
https://knightscholar.geneseo.edu/kimball-interviews/146
Source
State University of New York at Geneseo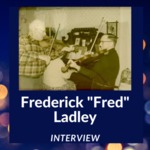 COinS