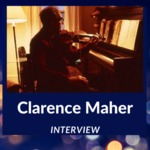 Description
This is an interview with Clarence Maher who plays and talks about the songs he knows, how he learned them, where he played them, and differing versions. There is also an audio file of this interview in the collection.
Location
Artist's Home, Riga, NY; Monroe County
Artists and Specialties
Clarence Maher - Fiddle
Instruments
Fiddle, Piano
Interviewer
James "Jim" W. Kimball
Unique Identifier
JKC_Fiddle_MaherClarence_19890830_edited
Publication Date
10-19-2021
Rights
This work is licensed under a Creative Commons 0 license.
Recommended Citation
Kimball, James W., "Interview with Clarence Maher, Riga, NY, 1989" (2021). Interviews. 150.
https://knightscholar.geneseo.edu/kimball-interviews/150
Source
State University of New York at Geneseo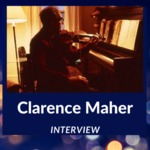 COinS