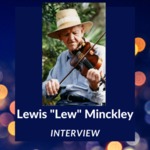 Description
This interview is with Lewis Minckley who plays various tunes and then talks about how he learned them. His family talks and plays in the background.
Location
Artist's Home, Holley, NY; Orleans County
Artists and Specialties
Lewis Minckley - Fiddle; Bob Minckley - Guitar; Ann Taylor - vocals; James "Jim" W. Kimball - Fiddle
Instruments
Fiddle, Guitar
Interviewer
James "Jim" W. Kimball
Unique Identifier
JKC_Fiddle_MinckleyLewis_19880806
Publication Date
9-28-2021
Rights
This work is licensed under a Creative Commons 0 license.
Recommended Citation
Minckley, Lewis and Minckley, Robert "Bob", "Interview with Lewis Minckley & family, Holley, NY, 1988" (2021). Interviews. 72.
https://knightscholar.geneseo.edu/kimball-interviews/72
Source
State University of New York at Geneseo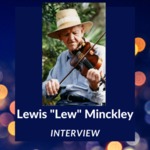 COinS