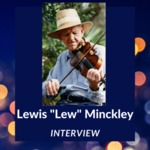 Description
This is an interview with Lewis and Bob Minckley where they play a recording of a harmonica player and discusses the musician. They also play the same tunes from the recording and tunes that they know while discussing their history.
Location
Artist's Home, Holley, NY; Orleans County
Artists and Specialties
Lewis Minckley - Fiddle; Bob Minckley - Guitar; Ann Taylor - vocals; James "Jim" W. Kimball - Fiddle
Instruments
Banjo, Fiddle, Guitar, Harmonica
Interviewer
James "Jim" W. Kimball
Unique Identifier
JKC_Fiddle_MinckleyLewis_198908
Publication Date
9-28-2021
Rights
This work is licensed under a Creative Commons 0 license.
Recommended Citation
Minckley, Lewis and Minckley, Robert "Bob", "Interview with Lewis & Robert "Bob" Minckley, 1989" (2021). Interviews. 75.
https://knightscholar.geneseo.edu/kimball-interviews/75
Source
State University of New York at Geneseo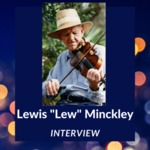 COinS