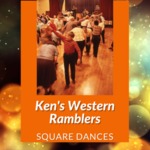 Title
Square Dance with Ken's Western Ramblers, East Pembroke Grange, East Pembroke, NY, April 1987
Description
This is a dance where the Ken's Western Ramblers band is playing. The recording of this public event was made in full view of attendees and with knowledge by the sponsor or venue.
Ensemble Name
Ken's Western Ramblers
Location
East Pembroke Grange, 2610 School Street, East Pembroke, NY; Genesee County
Artists and Specialties
Kenneth "Ken" W. Roloff - Calling, Accordion
Interviewer
James "Jim" W. Kimball
Unique Identifier
JKC_Dance-Square_EastPembroke_19870425
Publication Date
9-15-2021
Rights
This work is licensed under a CC0 Creative Commons license.
Recommended Citation
Kimball, James W., "Square Dance with Ken's Western Ramblers, East Pembroke Grange, East Pembroke, NY, April 1987" (2021). Ken's Western Ramblers. 1.
https://knightscholar.geneseo.edu/kimball-sq-kens-wramblers/1
Source
State University of New York at Geneseo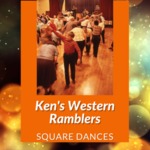 COinS