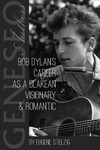 Description
Bob Dylan's Career as a Blakean Visionary and Romantic was completed in 1976 as an invited contribution to a volume of academic and scholarly essays on Dylan to be published by the Popular Press and edited by Patrick Morrow. After the volume was accepted and the publication contract was signed, the Popular Press reneged on the agreement, apparently because it felt the volume would fall between the cracks: Dylan's popular fan base would not be interested in a book of academic articles, and academics would not be interested in a pop culture idol. Obviously things have changed considerably in the intervening decades!
This discussion—written almost four decades ago—of the deep affinities between Dylan's song poetry and the Romantics, especially William Blake, is one of the early "scholarly" as opposed to popular appreciations of Dylan's art and his oeuvre from his first album up to and including Desire (1976).
Publication Date
1-1-2013
Publisher
Milne Library Publishing
Recommended Citation
Stelzig, Eugene, "Bob Dylan's Career as a Blakean Visionary & Romantic" (2013). Geneseo Authors. 4.
https://knightscholar.geneseo.edu/geneseo-authors/4
Creative Commons License


This work is licensed under a Creative Commons Attribution-Share Alike 3.0 License.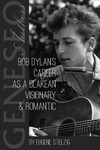 COinS