Browse Journals and Peer-Reviewed Series
ISSN 2326-439X
This site serves as the archival home for Gandy Dancer. For current issues and submission information, visit www.gandydancer.org.
Gandy Dancer is a literary magazine, available online and in print, that publishes fiction, poetry, creative nonfiction, and visual art. Edited by a rotating staff of students at SUNY Geneseo, Gandy Dancer is published twice yearly.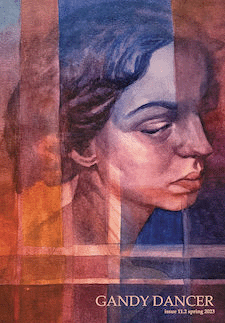 Geneseo Recognizing Excellence, Achievement, & Talent (GREAT) Day is a college-wide symposium celebrating the creative and scholarly endeavors of our students. In addition to recognizing the achievements of our students, the purpose of GREAT Day is to help foster academic excellence, encourage professional development, and build connections within the community.
Established in 2009, Proceedings of GREAT Day compiles and publishes promising student work presented at SUNY Geneseo's GREAT Day symposium. The projects, presentations, and research included here represent the academic rigor, multidisciplinary study, and creativity of the students taking part in the SUNY Geneseo GREAT Day symposium.